The latest news from Westmins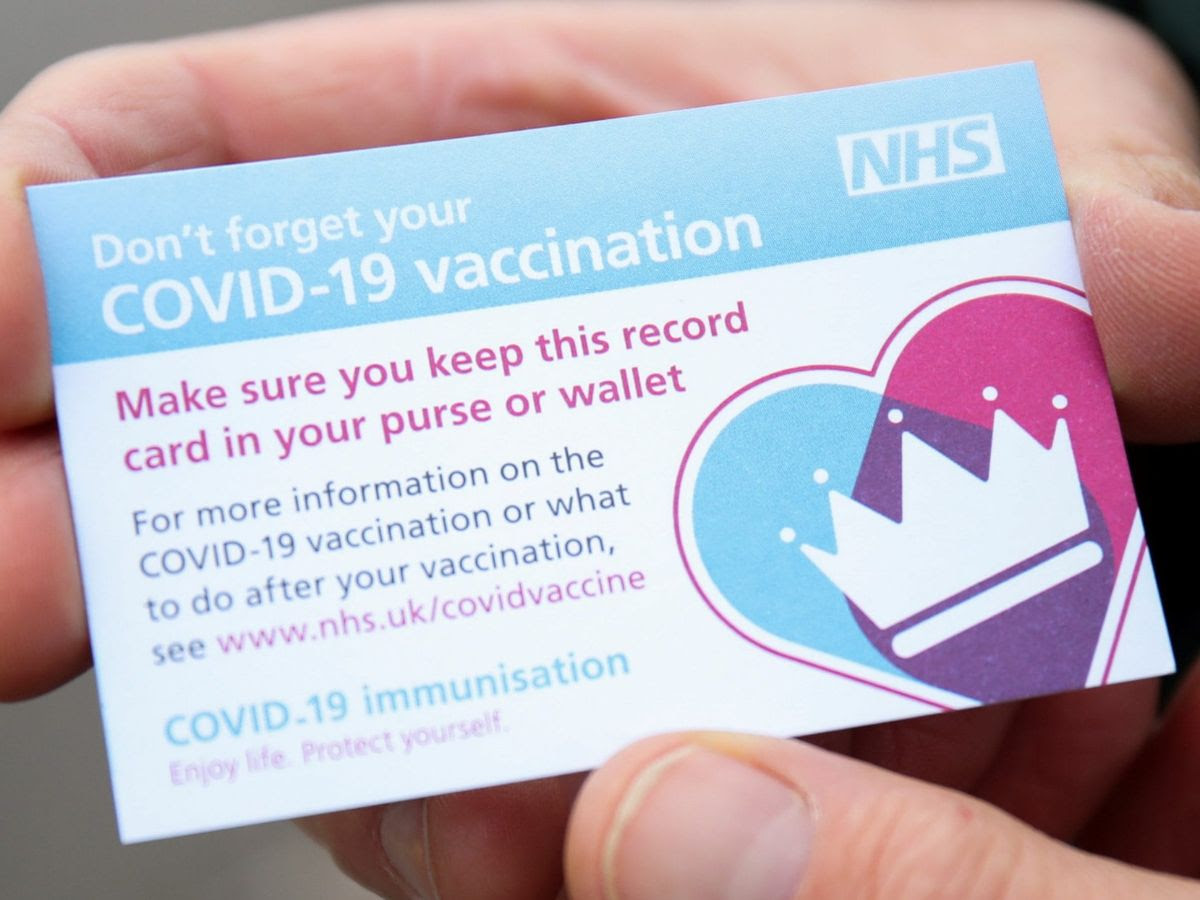 ter and N

orthumberlandI do hope everyone is keeping well. Please see various updates below.  As ever, if you know of anyone who does not subscribe, please do forward this on, or they can sign up themselves via 

my website

 or by emailing me with "subscribe" in the email.



Vaccinations
Here in Northumberland, our GP-led hubs and district nurses plus other volunteers are doing an incredible job ensuring those most vulnerable are vaccinated from covid-19. I understand all care homes have now been covered, and some areas are now moving on to over 70s and the clinically extremely vulnerable.  District nursing teams are getting out to those who find it harder to travel. A reminder that the priority at the moment is to vaccinate those most at risk of dying or suffering badly from covid-19, in order to save as many lives as possible and ease pressure on the NHS (which enables it to ensure non-covid treatments can continue). 

The national Vaccine Delivery Plan has been published, which you can read HERE which sets out the Government's plan to ensure the most vulnerable are vaccinated.

Last week I spoke in the Commons debate on the new measures, to praise the resilience of the people of Northumberland and to thank the incredible efforts by our local teams.  You can watch the speech HERE or read the text HERE. 

Much is being made of how well the UK is doing in comparison to other nations in rolling out this vaccine.  This is a race, but it is a race against the virus. It is a race we should want every nation to win. Many people have asked me how to access the statistics for global vaccinations.  You can do so HERE. 

Volunteering
So much of the current success of the vaccine rollout is thanks to people giving up their time freely to help their communities. Not only our wonderful doctors and nurses, but others who have stepped forward to play their part. 

There are many ways in which you can volunteer to help:You can sign up to train to be a vaccinator via St John Ambulance (DBS check required) HERETo help the vaccination effort in other ways, for example as a steward (no DBS check required) click HERE.To assist those who are shielding or self-isolating with medicines and groceries (no DBS check required) click HERE.Thank you so much to everyone who has given their time to help with this mammoth effort.

Leasehold reforms
The Government has announced plans to reform the law to make it easier and cheaper for leaseholders to buy the freehold of their property and to give them the right to extend the lease to a maximum term of 990 years at zero ground rent. At present, one in five properties in England and Wales are leasehold, including a great many in Northumberland. You can read more about the proposals – based on recommendations by the Law Commission – HERE. 

Laptops and remote learning for pupils
There is information for schools on ordering extra laptops for children to learn remotely HERE.  Most I have spoken to have already done so. 

Northern Powerhouse Partnership are working with partners at Northumbrian Water, The Chronicle Newspaper, Rebuyer and WANdisco to launch Laptops for Kids North East. They are asking businesses across the North East region to donate unused laptops, PCs, tablets and chargers, which will then be professionally wiped before they are distributed out to families in need. The Local Authority have been asked to draw up a list of priority schools and provide the number of devices each school would need to ensure each pupil has an appropriate device.  If you are able to donate laptops, PCs or other devices, please contact them HERE.

Northumberland County Council has secured a further 208 devices which we are refurbishing and there are still a number of devices through the North of Tyne Combined Authority funding still to be distributed.

Alternatively, this time around students can also access online learning via an Xbox or Playstation. Details of this have been shared with schools to further help pupils' access to online learning.  

The Department for Education announced a scheme last week which will temporarily increase data allowances for mobile phone users on certain networks. This will further support children and young people to access remote education if their face-to-face education is disrupted. There is more information on that HERE. 

New role
Last week the Prime Minister invited me to become Energy Minister with responsibility for construction and clean growth, as well as retaining my COP26 duties.  I will be leading delivery of the UK's Ten Point Plan for a green industrial revolution which will allow us to build the UK's contribution to climate change.

The plan (more detail HERE) covers low carbon energy from nuclear to offshore wind, hydrogen and clean fuels for aviation and maritime. We are leading a transport revolution in electric vehicles, hydrogen buses and public transport; this will mobilise £12 billion of Government investment across these tech sectors as well as the transformation and increasing efficiency of energy use in all our homes. It will support and create up to 250,000 jobs. The plan includes commitments such as ending the sale of new diesel or petrol vehicles by 2030, planting 30,000 hectares of trees every year, investing an extra £200 million in carbon capture technology and providing up to £500 million to trial homes using hydrogen for heating and cooking. 

This comes on top of the work which is already underway, including the Green Homes Grant scheme, which is estimated to result in improving the energy efficiency of 650,000 homes in the next couple of years. I know many Northumberland residents have already taken advantage of this grant and would encourage anyone eligible to apply.