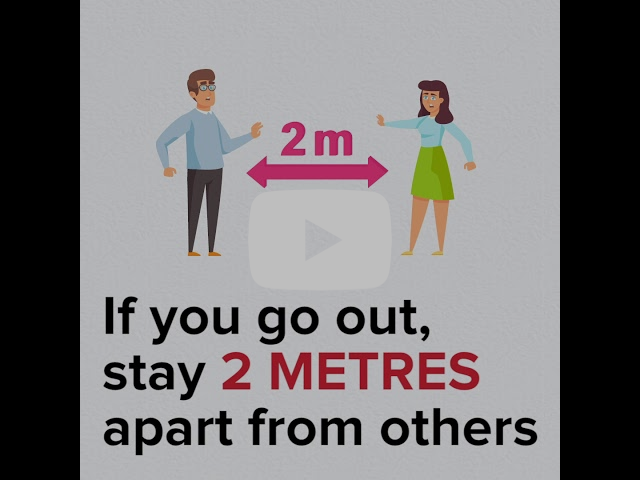 My latest Covid-19 information video
Covid-19 latest
I continue to receive a large number of emails – please do bear with me and my team as we try to help everyone!  I hope everyone is staying safe and staying home where possible.  Below are the latest updates, and hopefully they will answer some of the questions people have.
Expansion of Coronavirus Business Interruption Loan Scheme
The Chancellor, Rishi Sunak, has announced an expansion of the CBIL scheme.  Key changes:
all viable small businesses that have been affected by Covid-19 can benefit, rather than just those unable to access commercial finance;
no personal guarantees required for loans below £250,000;
personal guarantees for loans over £250,000 will be limited to the 20% of the loan not guaranteed by the Government;
operational changes to speed up the processing of applications, particularly for smaller loans.
You can find out more, including on the grants available and all Covid-19 business support HERE.
Coronavirus testing
Health Secretary Matt Hancock, who has himself just recovered from Covid-19, has outlined our plans to increase testing to bring us to 100,000 tests per day by the end of this month.
The new 5-pillar plan outlines the ambitions to:
Scale up swab testing in PHE labs and NHS hospitals for those with a medical need and the most critical workers to 25,000 a day by mid to late April;
Deliver increased commercial swab testing for critical key workers in the NHS, before then expanding to key workers in other sectors;
Develop blood testing to help know if people have the right antibodies and so have high levels of immunity to coronavirus;
Conduct surveillance testing to learn more about the spread of the disease and help develop new tests and treatments; and
Create a new National Effort for testing, to build a mass-testing capacity at a completely new scale.
We will prioritise testing of NHS workers, to help ensure they can stay in work if they test negative. This will help protect life, and relieve pressure on our NHS.
The Health Secretary has also announced that we are writing off over £13billion of debt for NHS providers, so that hospitals and services have the immediate financial certainty to plan and deliver their emergency response.
Going to work
I continue to receive emails from people unsure if they should be going to work, or unsure if other should be.  You can check HERE if you should be going to work, but if you cannot work from home, you are free to go to work, but should do all you can to maintain safe social distancing of at least 2 metres and ensure you are able to wash or sanitise your hands regularly.
What does the law say about leaving my home?
A number of people have asked questions about leaving their home, and what is ok under the new law.
This is the list of reasons published in the legislation outlining the reasons permitted.  If you are unsure, have a look through the list and see how it might apply in your circumstances.
************************************************
My team remains on hand to assist – please email annemarie.trevelyan.mp@parliament.uk
I am still operating surgeries by telephone, so constituents who need to speak to me can still do so.
Best wishes
Anne-Marie Trevelyan